1
« on: June 27, 2021, 02:58:27 AM »

Reporting for AGW News: |AGW|Fir3fox
June 27, 2021

---
TheHunter Call Of the Wild: BLOODHOUND DLC NOW LIVE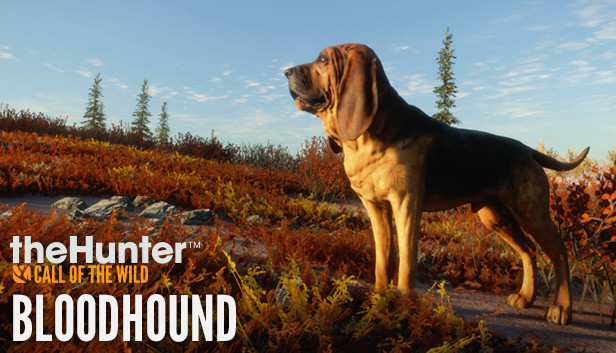 Hello Hunters,
Please see below for the full list of changes in the Bloodhound update:
NEW FEATURES
- Added support for new paid DLC: Bloodhound
- Blackbuck TruRACS
HELPFUL TIPS FOR HUNTING DOG
- To get your very own Bloodhound you'll need to visit the nearest Outpost locker.
- Additional information on the Bloodhound can be found in the Codex Tutorial Log.
- Like tracks, animals, and points of interest viewing options, you can find and tailor certain accessibility settings via the in-game menu under the Settings 'System' option.
BUG FIXES
- Reworked animal simulation code which should fix issues with animals not showing on time at need zones and not dropping clues while also improving performance
- Alexander Traditional Longbow (Silver Ridge Peaks) can now be used to complete several bow hunting missions in Layton Lake and Hirschfelden
- Fixed several issues resulting in animals falling out of sync between players in multiplayer game
- Fixed issue with Trophy Lodge multiplayer where a guest would spawn in an empty lot🔥
- On PC, the animal ranking leaderboards will not be empty anymore
- Fixed certain cases where the game would shut down due to becoming disconnected from Steam server (even when playing offline)
ADDITIONAL UPDATES
ANIMALS & ENVIRONMENT
- Fixed Turkeys so that they properly flee when spooked
- Fixed an invisible horn of a Bighorn Sheep on a very low-scoring set of horns
- Red Fox feeding need zones no longer show up right next to European Rabbit burrows
- Tweaked several side missions from Vualez Arc (Layton Lake) so that they're no longer so extremely hard to complete
- Revised the number of coyotes in Cheelah Lake to complete a mission
- Walking through shallow water won't be too loud anymore
WEAPONS, GEAR & CHARACTER
- Fixed Rangefinder Bow Sight (High Tech Hunting Pack) so that it shows distance to target in yards when using imperial unit system
USER INTERFACE & MULTIPLAYER
- Fixed an issue where human tracks (related to various missions) would show a random animal icon in the Tracking HUD
- Fixed issue where mounting weapons on gun racks during multiplayer session would prevent player from entering their trophy lodge again
- Fixed an exploit that allowed to harvest the same animal multiple times under severe network lag
- Fixed issue where confirmation prompt would remain on screen after closing Store, and could result in buying wrong item
- Fixed issue with ATV prompt showing for all players in a multiplayer game
- Huntermate will not show black screen now when user fast travels between outposts in Te Awaroa reserve
MISCELLANEOUS
- Fixed issue that made it impossible to jump or go prone after fast travelling from a treestand
- Various crash fixes
IMPROVEMENTS
- New left and right stick deadzone settings in System > Gamepad menu
- New mouse smoothing option in System > Keyboard / Mouse menu
- Text chat in multiplayer is now supported for Russian, Japanese and Simplified Chinese (only on PC, game's and system's language need to match)
- There is now a warning if you bind the same key/button to multiple actions (it's still possible to do it but it will help you avoid an error and give you a chance to cancel if you made a mistake)
- We added a limit of maximum 5 Trophy Lodges of each type (this is needed to solve certain save issues and ensure they won't happen in the future; your lodges won't be deleted if you're over that limit but you won't be able to create more lodges)
START YOUR HUNTING ADVENTURE